Jonathan Fogarty Racing at Gaynestown Stud
We train our racing horses for many different sporting applications.
National Hunt Racing
We have always had national hunt horses here in Gaynestown. This is an area we are very passionate about. Michael has worked in some of the leading NH yards in both England and Ireland and we use his in-depth knowledge in developing  young horses to reach their potential over jumps.
Point to Point Racing
We break, prepare and nuture young talent by starting off four & five year old horses in maiden point to points, with a view to selling them on. We have sold many winners in Ireland and England, with our most succesful graduate in 2019 being 'Reseve Tank' who now runs for Colin Tizzard and finished the season as a dual Grade 1 winner with wins at both the Aintree and Punchestown festival.
Breaking / Pre-Training
We take pride in breaking all our own horses. We develop a training plan to suit each animal. A typical plan will include a combination of conditioning, flat-work, schooling, stalls training & horse box loading with the emphasis on getting your horse both confident and well balanced and ready for their races.
Dual Grand 1 Winner - Reserve Tank
Dual Grand 1 Winner Reserve Tank winning the Grand 1 race at the Punchestown Festival.
It was trained and sold by Jonathan Fogarty.
Facilities at Jonathan Fogarty Racing
Jonathan Fogarty Racing at Gaynestown Stud is located just outside of Wexford and has a long history of raising thoroughbreds. Only ten minutes from Kilmore Quay and other surrounding beaches offering great healing properties for our horses.
160 Acre Farm
80 Acres Grassland
Lunge Arena
The Gallops
Loading Bay
Starting Stalls
30 Stables
Horse Walker
40/20 All Weather Sand Arena
Stream
Homegrown Hay & Straw
Training - €40.00 per day
Competitive rates for Vet, Farrier and Dentist
Days away & schooling / race days .80 cent per mile.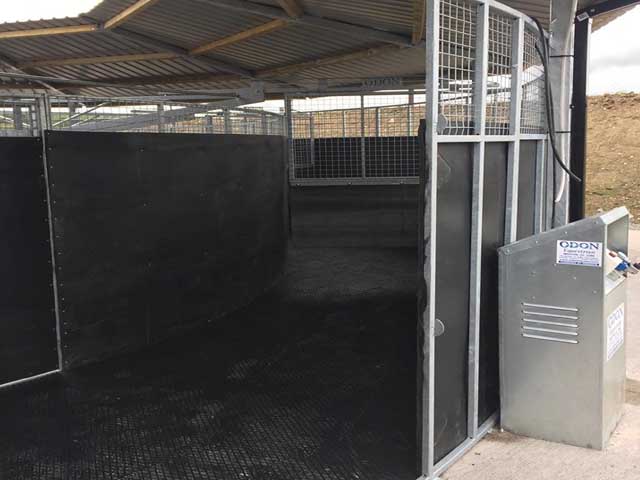 I've been using Gaynestown Stud for the past number of years. They have great facilities and offer a very professional service from a family-run business!

I have now had two fillies arrive from Gaynestown in Wexford in great condition and beautifully broken in. They have had the best start in their working lives and it's now up to the trainer!